Serving Locals and Visitors in the Resort Area since 1983
At Kokkinos, we are a full-service jeweler, offering a vast selection of fine jewelry, unique custom designs, and exquisite antique and estate pieces. Specializing in diamond engagement rings, we maintain the knowledge, passion, and experience to provide uncompromising quality and service to each and every customer, no matter the size or scope of the design. Kokkinos is also home to our line of Ocean City and nautical jewelry, made on our premises and designed specifically to reflect our beloved resort area. In addition, we are the area's only full-service jewelers, providing repairs and restoration of fine jewelry, basic watch repair, custom designing, and more, all done on our premises with guaranteed fine workmanship.
About John Kokkinos, C.M.B.J.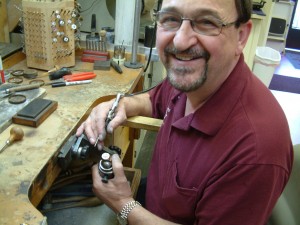 Master Bench Jeweler
Owner and Master Bench Jeweler, John Kokkinos, has an extensive background in jewelry making and repair. He is a Jewelers of America (J.A.) "Certified Master Bench Jeweler," the highest level of recognition in his profession. John received this honor in April of 2005, and is the only jeweler in Maryland with this distinction, and one of approximately 200 nationwide.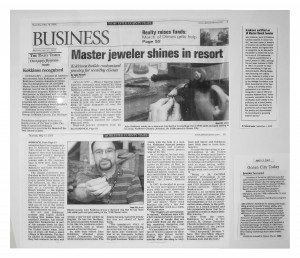 National Recognition
John's reputation for superior service and quality is well-known both locally and nationally, as he has received countless acknowledgments from regional publications and nationwide jewelry authorities. John and his team at Kokkinos have made it their longstanding mission to ensure your utmost satisfaction, with the continued hope that Kokkinos will serve as your one-stop-shop for all of your jewelry and gemstone needs.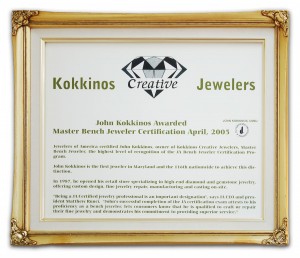 J.A. Certification
"Being a J.A.-certified jewelry professional is an important designation," says J.A. CEO and president Matthew Runci. "John's successful completion of the J.A. certification exams attests to his proficiency as a bench jeweler, it lets consumers know that he is qualified to craft or repair their fine jewelry and demonstrates his commitment to providing superior service."